The current version of Harlaxton Manor was built in the 1830's. It remains a mix of Elizabethan style and Baroque details. Classes are held in the Manor's amazing rooms. It was sometimes hard to focus on instructors, though it could be inspiring as well.
The Gold Room, in particular, has quite a lot of detail work. The featured image above shows my favorite detail of dragons fighting. The image below shows a cheerful painting from the ceiling. If you ever get a chance to visit, try to spot the secret door in the corner. It goes to the… well, I can't give away all the secrets.
Near the Gold room is the staircase. It's quite a famous staircase, going up multiple floors with a painted sky at the peak. Years ago I think it must have been a welcome reminder of blue skies during cold grey days in Lincolnshire. The marble-looking details are plaster, though they give a decent impersonation even in person. I always wondered how on earth they dust the detail work.
If the staircase looks like a long walk… it is. Fear not. There is an elevator on the other side of the building.
My favorite room was the Great Hall. The marble floors, huge fireplace, and wood decorative supports have the feeling of an older castle. There's another secret door in this room, if you know where to look. Several events, including dances and student concerts, graced the halls while I was there.
Besides weddings and collegial events the building has also hosted several movie crews. While I was there for college they were filming The Haunting. Bits of set and scary plaster decor were everywhere in the Great Hall. You can actually see the room briefly in the film. I admit, walking through that room late at night with all those set pieces was a bit scary, even if you did know they were plastic and wood. I think I signed a release form, so no pictures to post on that. I do still have the hat they gave us for, basically, blocking our driveway for several days. It was a fun time.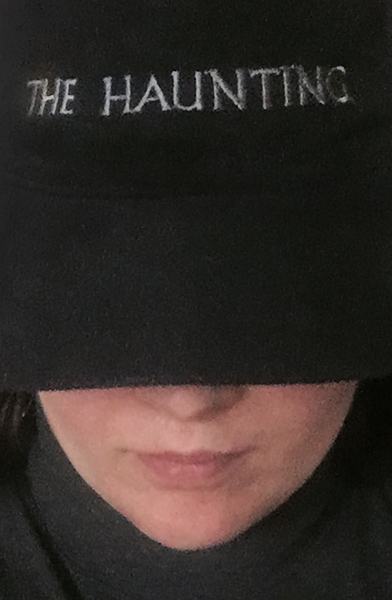 The full gallery and purchase options not available